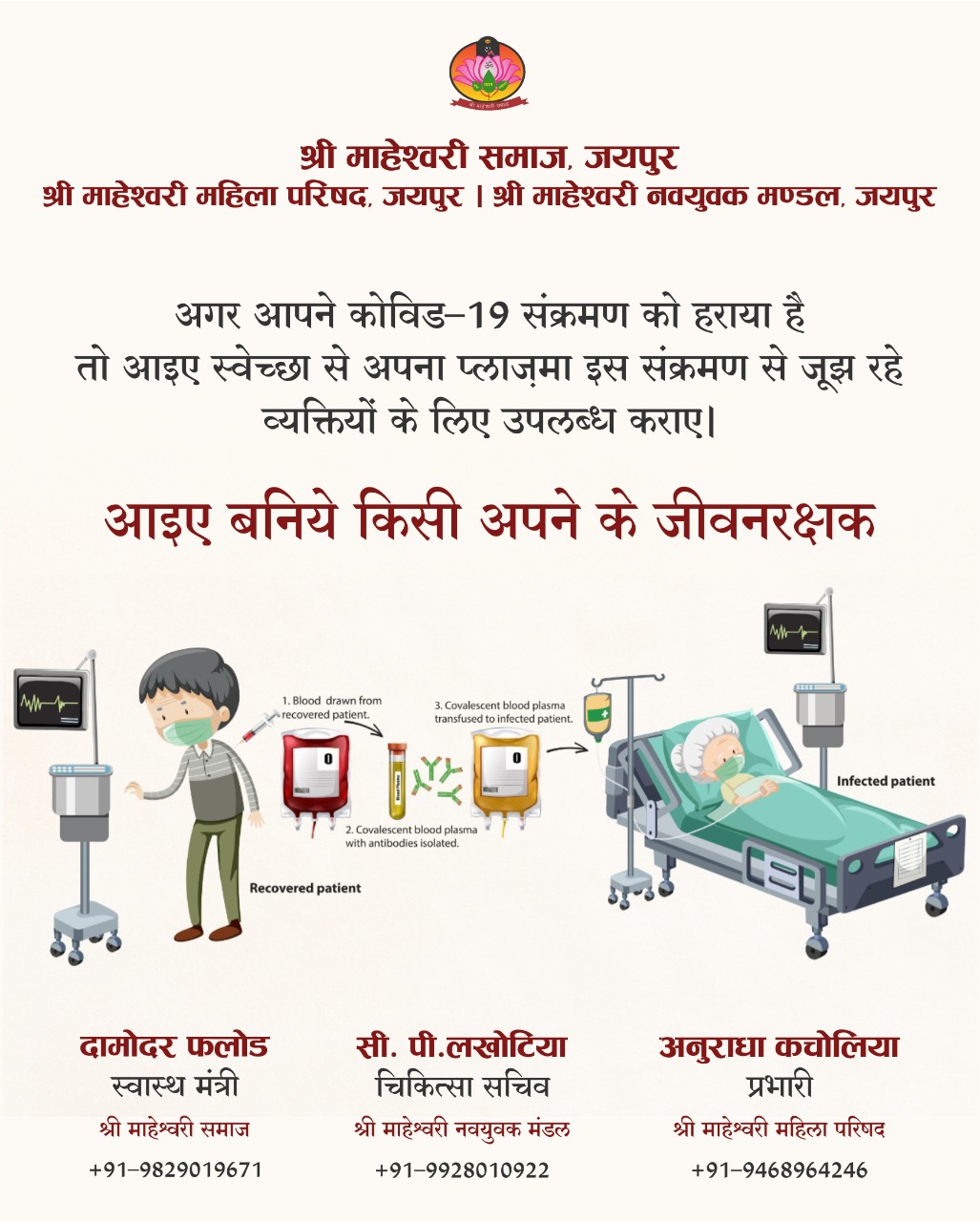 September 22, 2020 07:39AM
Shri maheshwari navyuvak mandal along with shri maheshwari mahila parishad find the opportunity to collect the data of the recovered covid-19 patients.
This will help the serious patients to get the plasma available for all the patients. A dinner can get registered and will be called in any requirement is there.
Kindly fill this form if you are a recovered patient from corona and willing to donate plasma. This will save so many life's.
https://forms.gle/6CyuroewprZE4cPP8
For more details please contact
1. Shri Damodar Falod. 9829019671
2. Shri C P Lakhotia 9928010922
Please share as much as you can.